All the product prices and delivery charges selected on hws250.com eShop include 20% VAT (the price without taxes is also indicated in parentheses). 
For example: Grooving platform "MINI" price – 46,80 € (w/o VAT 39.00 €). (please see picture below.)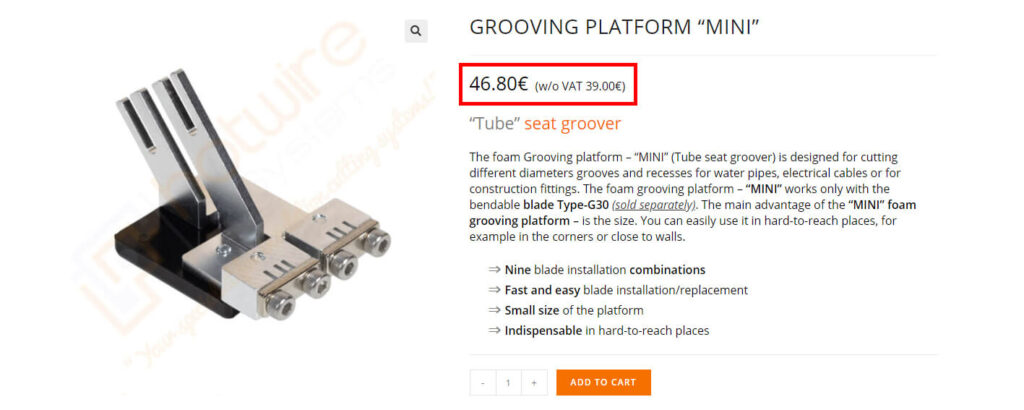 VAT for Customers in the EU (European union)
In accordance with the laws governing members of the EU, hws250.com is obliged to charge taxes on all orders delivered to destinations in member countries of the EU.
Please note! If you have active VAT#, All the orders delivery in European Union will be without VAT#.
! To have "tax free", please add the VAT# during the checkout process manually (for example EE101649234). Our online checkout system will automatically check correctness of Your VAT#. 
(Please see picture below)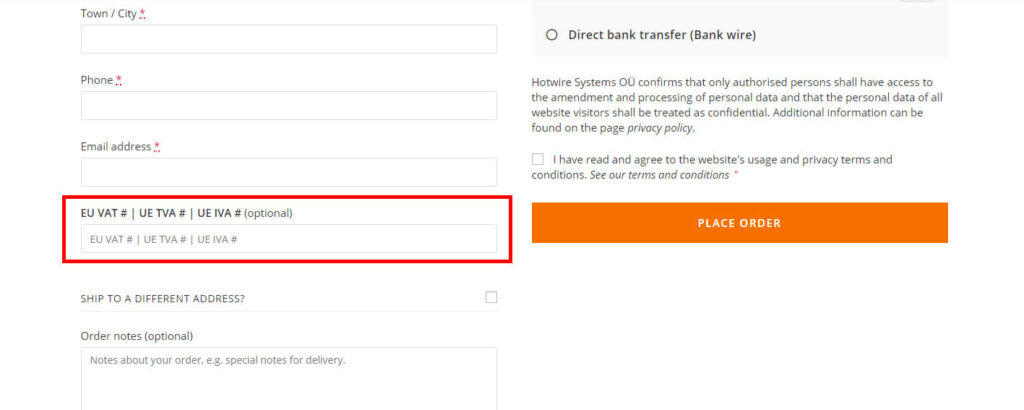 You can check Your VAT# here!
VAT for Customers Outside the EU (0%)
For dispatch to countries outside the EU (incl. Switzerland and Norway), taxes won't be charged. It means that All the Shipping are VAT free (0%).
! These packages may be assessed for import or customs fees, depending on the laws of the country concerned.
Customs or import duties for clients outside of European Union.
International orders may be subject to additional import or customs fees, depending on the laws and regulations of the country concerned. 
Additional charges for customs clearance (duties) will have to be borne by the recipient. As the tax and customs policy may vary greatly in different countries and we can't predict what they might be, we recommend you to turn to the local customs or tax board's representation for additional information about customs policies or duties.
We are not responsible for delays in shipping caused by extraneous factors (such as customs clearance procedures, weather, inspections, incorrect addresses provided by customer, labor disputes, and/or transportation problems).
Please do not hesitate to contact us if you have any questions!