- 5%
Hot knife cutter HWS250!
192.00€ (w/o VAT 152.00€)
A first-class cutter for every occasion!
The HWS250! foam cutter, also called the "hot knife", is designed for cutting various polystyrene-based materials, such as non-pressed expanded polystyrene (EPS) and extruded polystyrene (XPS), or similar materials.
The main feature of the HWS250 cutter is its huge variety of optional accessories and blades, which, in combination with its power max. 320W, mobility, light weight (550 g net | 1.21 lbs net) and flexibility, makes the hot knife cutter HWS250! an essential tool for handling polystyrene or similar materials.
     ⇒ Built-in"Air-Cooling" ventilation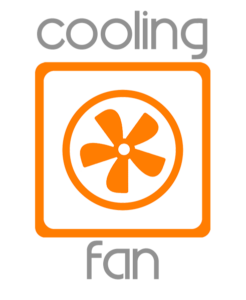 ⇒ Available 230V and 110V models
     ⇒ Step-by-step power controller
     ⇒ Ready-to-use in 3-5 sec.
     ⇒ Large selection of optional accessories
Description
The hot knife cutter HWS250! has a step-by-step temperature controller to change the temperature of the blade and an LED indicator, which blinking according to the blade temperature to show the degree of temperature change.
The HWS250! polystyrene cutter has proved itself to be an indispensable tool on the construction site, in the design studio, with model making masters, and for a range of hobbies and pastimes.
TECHNICAL INFORMATION
Line voltage: 

 

230 VAC – 50Hz 

|  

110VAC – 60Hz 

Power: max. 320 Watt

Power cord: 2 meters | 78.74 inches 

Operating temp.:  0° to +35° C | 32° to +95° F 

Blade temperature: max. 500° C | max. 932° F

Plug type: EURO Type F,E for 230V unit | Industrial plug 2P+E  for 110V unit

Cutting depth: up to 240mm | 9.44 inches

Weight: 0,550kg | 1.21 lbs

CE mark (EU)
---
Hot knife cutter HWS250! BASIC KIT
Hot knife HWS250! unit

Cutting blade Type-D25 (L=250 mm | 9.84 inches)

Brass brush

Allen key

Measuring tape

User manual

Portable carrying case
---
| International Express delivery is carried out by TNT, UPS, DPD, Regular Post. Shipping & Delivery terms!
---
---
Want to get in touch?




We'd love to hear from you!
Chat with us from the corner of the page
or e-mail us: shop@hws250.com
Additional information
Weight
1.31 kg
Dimensions
33 × 28 × 9 cm
Delivery

We ship cutting units and accessories all over the world!

Availability

Hot knife cutter HWS250! is available in stock

Important

When using optional accessories, always take into account the length of the blade fixed in the holders of the platforms and choose/adjust the correct blade heating cycle. To do this, follow these steps:
1) Set the step-by-step power controller to the minimum value.
2) Fix the blade to the platform holders.
3) Activate the cutter by holding down the power button (switch)
4) Touch the material with the blade.
5) Turn the step-by-step power controller until the blade starts to cut the material smoothly.
Note that it takes 3 to 5 seconds for the blade to heat to the value set on the controller.
6) When the right value is set, you can now start working.

NB! Do not use the maximum power without the need for a long time. This can lead to strong cutting blade deformation or HWS250! breakage.